Ultrasonic Portable Handheld Flow Meter Supplier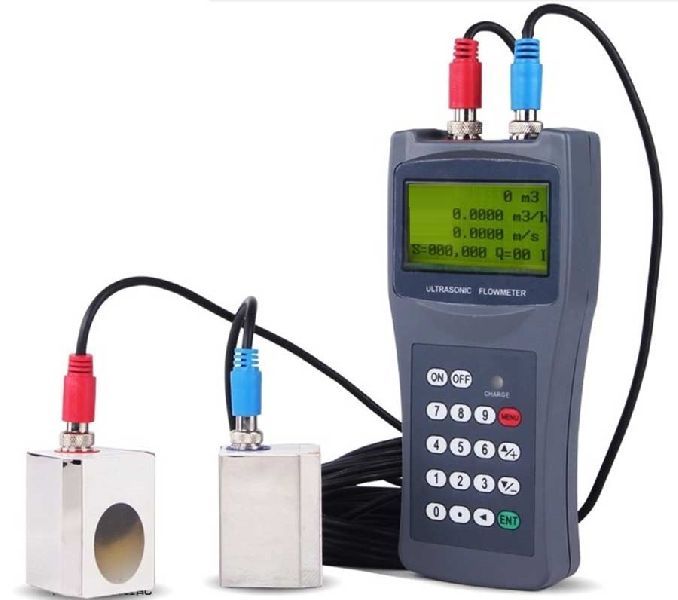 Business Type
Manufacturer, Supplier, Retailer, Wholesaler
Velocity range
-52ft/s ~ +52ft/s (-16m/s ~ +16m/s), bi-directional
Pipe Size
3/4
Pipe Material
All metals, most plastics
Click to view more
Product Details
Display format
LCD with backlight,4x16 letters
Power supply
3 Ni-H built-in batteries
Protecting case
Aluminum alloy & high Grade Plastic Case
Description :
Portable hand held ultrasonic flow meter is a kind of portable flow meter by hand-hold type. The handheld flow meter utilizes advanced ultrasonic transit-time clamp-on technology and digital signal processing techniques. This design can provide abundant capabilities for high accurate liquid flow measurement.
The main unit of the handheld ultrasonic flow meter is very light and the clamp-on transducers are also easy and simple to install, so it is very easy to operate, too. With the non-intrusive nature of the clamp-on technique, the portable flow meter has no pressure drop, no moving parts, no leaks, no risk of contamination, no risk of corrosion, not pressure loss, and etc.

Features :
High accuracy. ±1% or better in velocity.
Large pipe size range from DN20 - DN6000mm (3/4"~240")
Almost suitable for all commonly used pipe materials
Wide flow range (-16m/s~16m/s), bi-directional
Easy and low-cost installation. No need for hole drilling, pipe cutting, etc.
Non-intrusive. No pressure drop, no pipe disturbance
Low maintenance
Signal quality tracking and self-adaptation to match pipe and fluid variations
Rechargeable battery for 10 hours of operation.
With a built-in data logger
Ideal for clean and opaque liquid flow

Applications :
Water flow survey
Water conservation management
Power plant monitoring, and other closed-pipe applications where non-intrusive measurement is required.
Hot/chilled water, city water, sea water
Sewage and drain water
Beverage, food, water/glycol solutions, and other liquids.
Technical Specification
| | |
| --- | --- |
| Linearity | 0.005 |
| Repeatability | 0.005 |
| Accuracy | Normally ±1% of reading for velocity above 3.3ft/s (1m/s), or ±0.03ft/s (±10mm/s) for velocity smaller than 3.3ft/s (1m/s) |
| Velocity range | -52ft/s ~ +52ft/s (-16m/s ~ +16m/s), bi-directional |
| Pipe Size | 3/4" ~ 240" (DN20mm - DN6,000mm) |
| Pipe Material | All metals, most plastics, lined pipes |
| Liquid Types | Virtually all clean liquids and liquids with minor solids (<10,000ppm). Full pipes |
| Liquid Temp | 32oF ~ 212oF (0o C ~ 100oC) or 32oF ~ 312oF (0oC ~ 150oC), depending on transducer type |
| Response Time | 0-999 seconds, user-configurable |
| Measuring Units | English (U.S.) or metric |
| Display format | LCD with backlight,4x16 letters |
| Totalizer | Three 7-digit totalizers for net, positive, and negative flows respectively |
| Transducer cable | Standard 2×5m.Longer cable available upon request. |
| Data logger | Built-in data logger can store over 2000 lines of data |
| Protecting case | Aluminum alloy protective case. Suitable for normal and harsh environment |
| Case Size | 7.9" x 3.6" x 1.3" (200mm x 92mm x 32mm) |
| Main unit weight | Very light, real handheld type. Only 1.2 lbs (538 g) with batteries |
| Power supply | 3 Ni-H built-in batteries. When fully recharged it lasts over 10 hours. |
Graph Image
Looking for "
Ultrasonic Portable Handheld Flow Meter

" ?